Happy Friday!

The Idea Box Kids is an online ship that sells boxes filled with wooden coins filled with activity prompts for your little ones to use to kickstart their activity. A great boredeum buster for any child and adults enjoy the freedom of having to come up with activities all on their own.
"
The Idea Box Kids offers child-led, play-based activities and ideas for Toddlers, Preschool, Kindergarten, and Elementary aged children. Our Idea Boxes are great for use at home, as well as both the preschool and home-learning environment."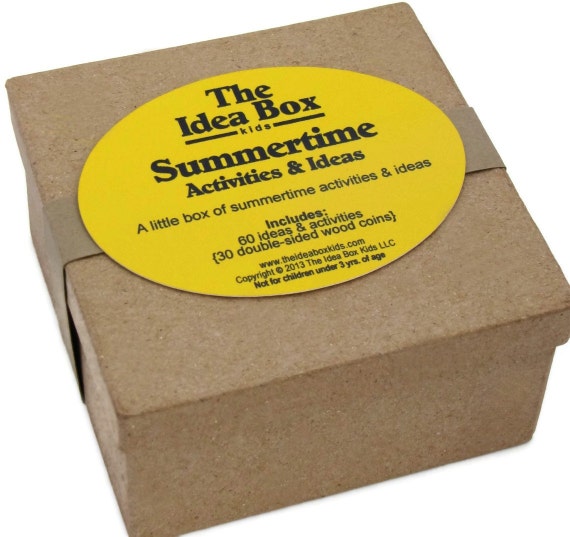 Plus the Idea Box Kids offers mini boxes which make amazing party favors!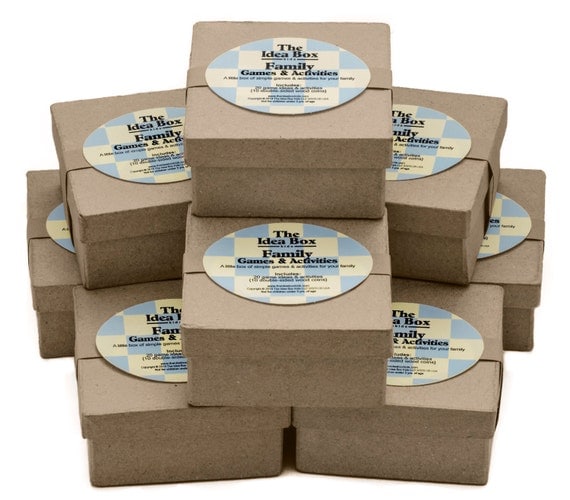 I was sent the Quiet Time box to review and test out on my guinea pigs children.
I have two boys under the age of 6 and sometimes I am at a loss for ideas to entertain them quietly.
This box was filled with amazing ideas including: build a fort out of sheets, decorate a paper bag and many more. My little ones picked "throw cotton balls in a box" and you would think that they were the quietest children you've ever met. They sat and played for 30 minutes without any adult intervention (a feat in itself with these two crazies).
The packaging was exquisite and eco-friendly. Overall I was very satisfied with the product and wouldn't hesitate to buy from again. In fact I've got my eye on the "Summertime" box. Who doesn't need 60 ideas for creating a fun summertime activity.
Go show The Idea Box Kids some love, please!