I love pulling things from my recycling bin and repurposing them into something practical.
I recently started hoarding a bunch of glass bottles, jars & vases and knew I wanted to create an array of vases for the upcoming spring harvest of flowers.
Here are my creations paired alongside the tutorial I used for each one.
Mine are on the right...others on the left.
2. Yarn Wrapped Bottle
3. Painted Mason Jar
tutorial:
Place of my Taste
4. Glittered Jar
5. Fabric Wrapped Bottle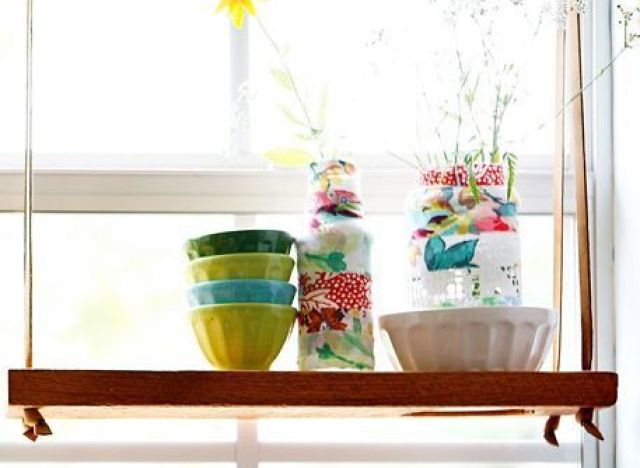 6. Twig Wrapped Vase
tutorial:
Giggles Galore
7. Painted Inside Vase
tutorial:
Moving Forward Redesign
8. Frosted Word Vase
tutorial:
A Beautiful Mess
9. Scrapbook Paper Vase
tutorial:
Dream Green DIY
10: Washi Tape Vase
tutorial:
Dewi Magazine
Playing Along:
Tutorial Tuesday
That DIY Party