Are you ready for Christmas?
I know I'm not but I just received my December Sampler Village box in the mail and it is filled with goodies that put me in the holiday mood. That and all the Christmas carols I've been jamming to since...um October.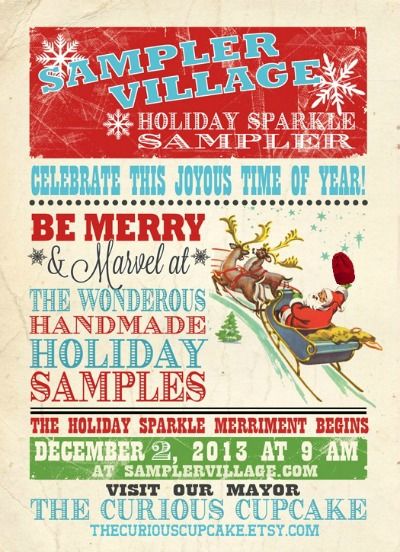 In case you haven't heard of Sampler Village its a great site dedicated to bringing you a sampling of handmade wares each month. I normally send in items on a month to month basis and then Traci complies the products and packages them up sooooooo cute-ly
This month was the Holiday Sparkle Sampler and you now get a chance to win your very own Little Snowflake Sampler. The Little Snowflake Sampler is a mini version of the large sampler and have about 8 samples in this cute package.
To enter this contest just follow below.
Contest available to USA & Canada only.
a Rafflecopter giveaway